Side Bridge
Purpose: quadratus lamborum and muscles of abdominal wall endurance
Mechanism: - sidelying on forearm and lateral foot aspect.
Raising trunk upwards and hold for 5-8 seconds
Progression : raising upper leg upwards (abducting)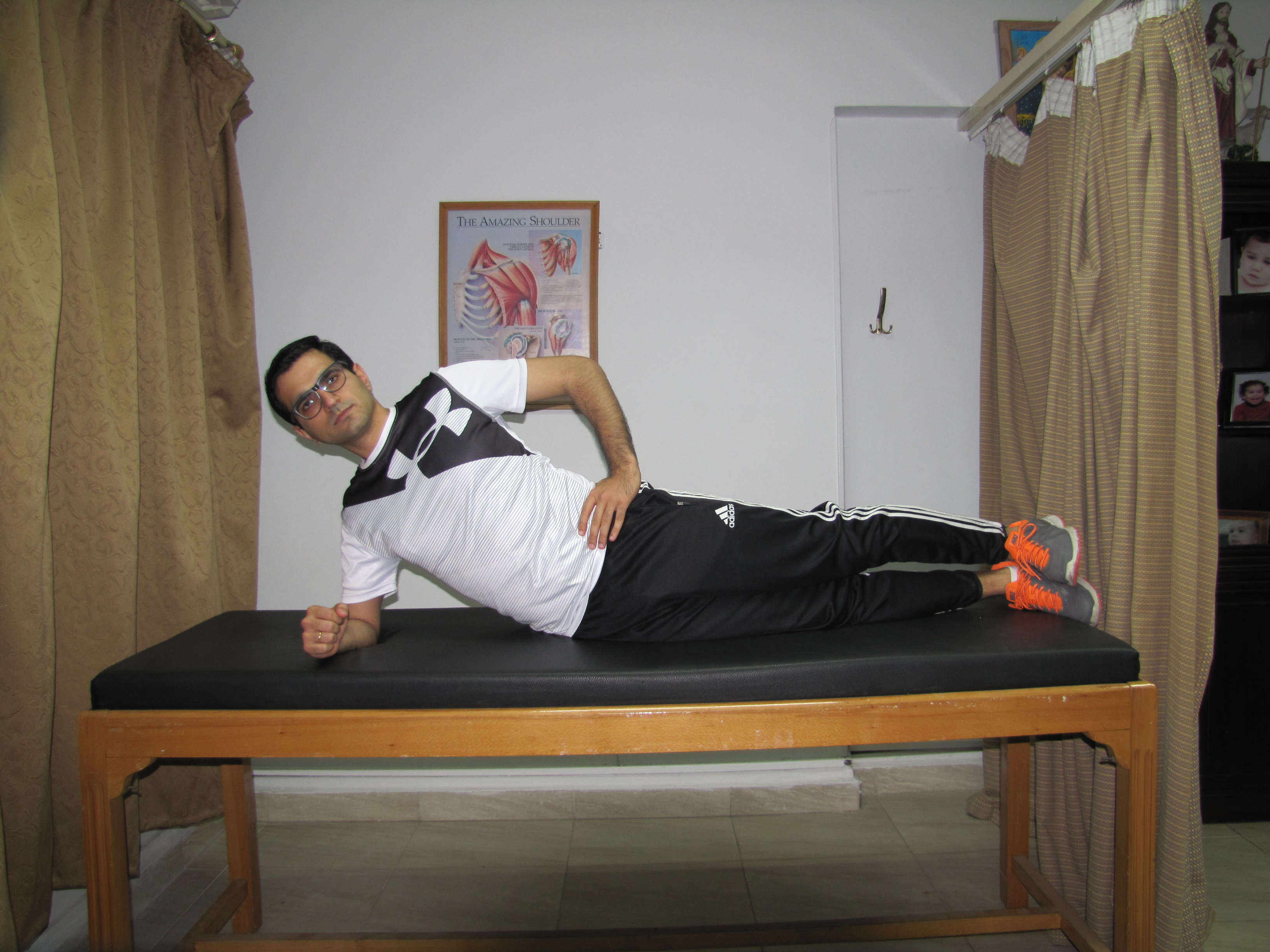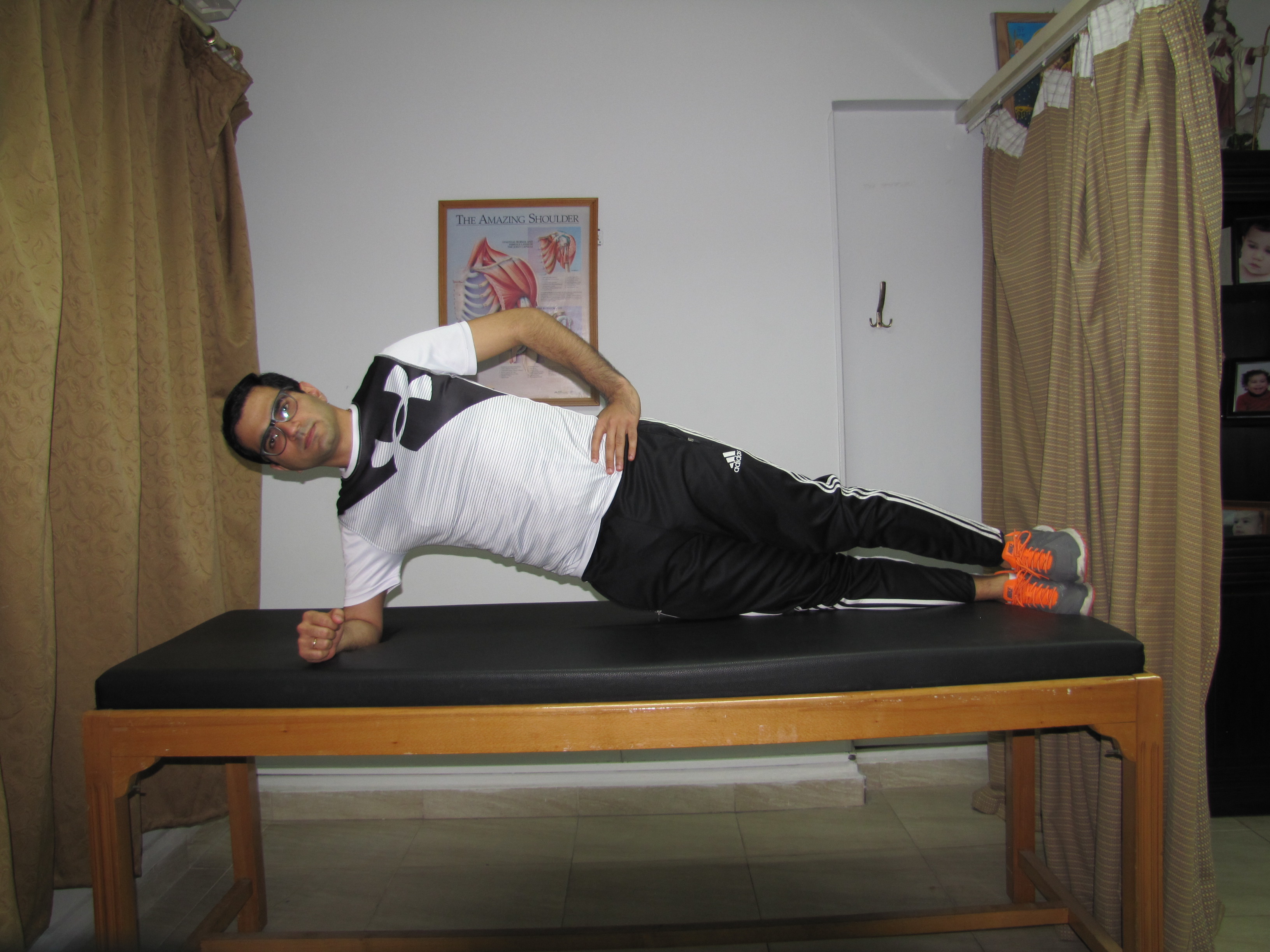 htt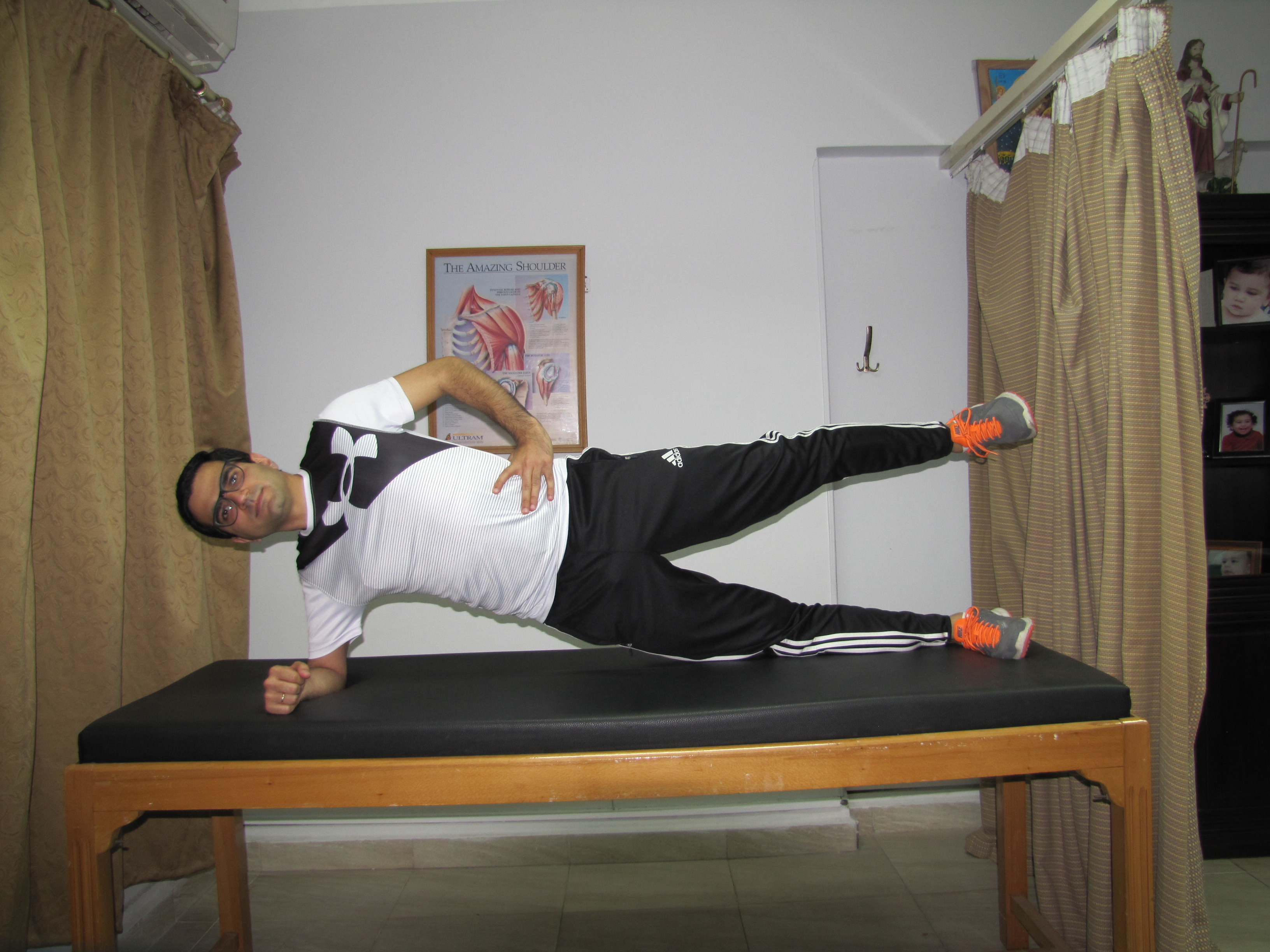 Notes


-Do not do the exercises unless advised by your doctor.

-Repetitions of each exercise depend on your tolerance and condition, usually between 30-50 times.
-If you feel any pain while doing the exercises stop and ask your doctor.